Sn plating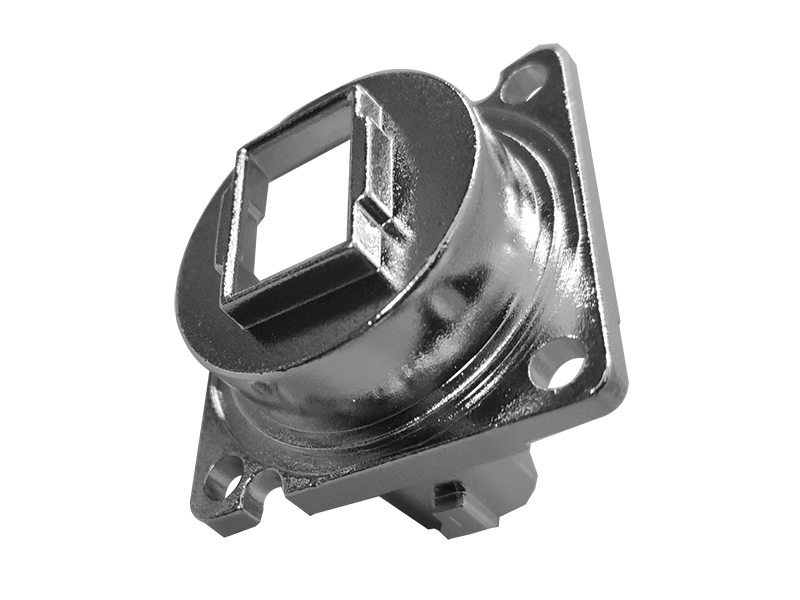 Sn plating is normally done to impart solderability to a variety of base metal substrates. It is a silvery, blue-white metal that is ductile, solderable, and covers very well. The solderability of tin can be affected by the substrate, since several metals (including brass and zinc) tend to react with and migrate into the tin forming relatively non-solderable intermetallic layers. Zinc will migrate into the tin and severely limit the shelf life of the finished parts. This migration can be mitigated by the common practice of applying an undercoat of copper or nickel, or a combination of copper with a flash of nickel through which the zinc cannot migrate.
Tin has a typical thickness of .0011". In general, matte tin has better solderability but bright tin is specified more because of its appearance. Tin does not tarnish easily, making it a good choice as a decorative finish.
This product uses the following processing methods
1.NO BURRS PERMITTED
2.PIATING:
UNDERLAYER:3-5 μmNi OVER 8-12 μmCu
TOPLAYER: 5-10 μmSn
SURFACE AREA:650 Imm2
3.MATERIAL:ZAMAK 3 (ASTM B86)
VOLUME 4032mm3, WEIGHT 27g.
4.EJECTOR PIN MARKS RECESSED, 0.10MAX
5.DIMENSIONS WITHIN OVAL ARE INSPECTION DIMENSIONS.
6.SIGNIFICANT CHARACTERISTIC FOR PROCESS CAPAABILITY AND PROCESS CONTROL.
904-905, China-base Building, No.666, Tiantong South Road, Ningbo 315100, China
NO. 45, Baofeng Road, Eastern Suburb Development Zone, Fenghua 315500, China
ALUMINUM FORGING DIVISION ADD
Shaojiadu Street, Linhai City,Zhejiang Province 317000, China
INNOVAW LPDC/GPDC division
No. 288, Fengchuan Avenue, Tonglu, Hangzhou, Zhejiang, China