Supply Chain Management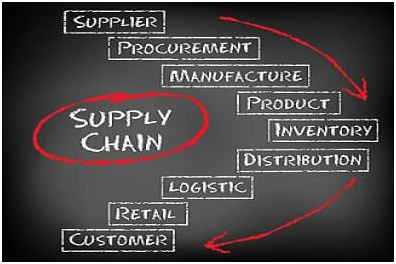 Streamline your overall process, reduce your supply chain complexities & total costs!
Strong supply chain is fundamental to a solid business. In today's globalized marketplace, supply chain management is of great importance, especially when you need to outsource your parts and products overseas.
Innovaw is dedicated to offer integrated services to meet our customers' contract manufacturing needs. We provide a variety of supply chain management services to help reduce your supply chain complexities & total costs.
By taking ownership and providing a single point of contact from product design through to final delivery, we offer our customers with much more ease because you can:
•

Leverage external expertise
•

Reduce your supply chain complexities
•

Have a streamlined overall outsourcing process
•

Have a consolidated supplier base
•

Have shortened time-to-market
•

Reduce much of your total cost
•

Focus more on your core business activities
Scope of Our Supply Chain Management Service
We can help source and purchase components & services to fulfill your needs for simplified inbound logistics, we can also help manage your inventories to simplify your outbound logistics, as well as arrange product shipment to your designated ports.
We provide Just-in-Time (JIT) delivery for customers both inside or outside China. If your delivery destination is outside China, we normally stock safety inventory in advance based on your rolling forecast, so your products will arrive exactly when and where you need them.
We employ VMI ( Vendor Managed Inventory) methodology to efficiently and accurately plan your order demand throughout the year.
In addition, by cooperating with several overseas logistic partners, we offer a comprehensive stock holding service to provide you with more supply chain flexibilities. If you require, we can also manage to cross-dock and make sure your products are delivered even faster.
•

Assist in sourcing & purchasing of components and services (inbound logistics)
•

Manage your inventories with VMI & JIT methodology (outbound logistics)
•

Capacity planning and production order planning
•

Provide Optimized sea freight and air shipment solution, such as freight consolidation for rates reduction, etc
•

Insure your shipments (ocean, inland and air)
•

On-time delivery with JIT support
•

Customs duty prepayment and clearance (on both sides, if needed & possible)
•

Cross-Docking (for some countries and regions)
904-905, China-base Building, No.666, Tiantong South Road, Ningbo 315100, China
NO. 45, Baofeng Road, Eastern Suburb Development Zone, Fenghua 315500, China
ALUMINUM FORGING DIVISION ADD
Shaojiadu Street, Linhai City,Zhejiang Province 317000, China