Strickland West, Styr Perez, Gauss Has Been Incorporated Into The Norican Group
2017-07-19 15:39
Norican Group is the world's leading supplier of metal parts (horizontal, double-sided formwork and vertical molding) and surface treatment technology (blasting, shot peening and batch polishing). The
Norican Group is the world's leading supplier of metal parts (horizontal, double-sided formwork and vertical molding) and surface treatment technology (blasting, shot peening and batch polishing). The group is the core brand technology platform for DISA and Wheelabrator. Acquired the LMCS Group's Light Metal Casting Solutions Group, comprised of Starker West Striker and Lottos and Gregs Gauss and LMCS Tech.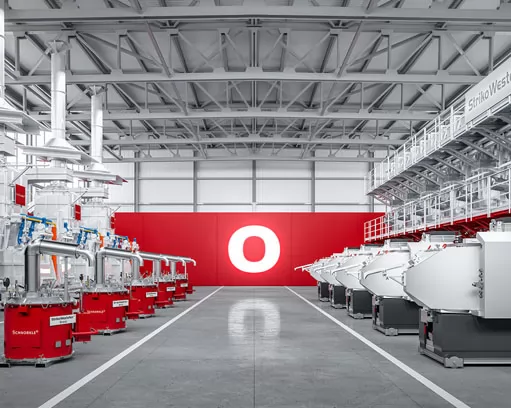 Steele West Workshop corner
As a global leader in aluminum melting, insulation, metering and heat treatment furnaces, LMC is a professional leader in the development, design, manufacture and sale of industrial pit furnaces, furnaces, pouring technology and heating technology equipment. With industrial furnace advanced technology and mature market system.
Italpresse-Gauss is an internationally renowned supplier of light alloy casting equipment, composed of Italpresse and Gauss. Italy Perez Italpresse was founded in 1969, specializing in high-performance die-casting machine and its automatic die-casting unit. Gauss Gauss was founded in 1967, is committed to providing gravity casting machine, low pressure casting machine and its peripheral equipment and robot automation process.
Norican Group has been looking for the best partner in the world to expand its portfolio in the aluminum casting industry and conclude that the LMCS Group is an ideal choice for excellent technology, customer service support and industry talent. The LMCS Group's market-leading portfolio, represented by StrigeWestofen, Italpresse and Gauss, will greatly enhance our technological innovation capabilities and further enhance our customers' profits.
Through the acquisition of high-end manufacturing enterprises, the integration of advanced production technology and technology and personnel, the Nokia Group into the new vitality, to speed up the development of casting areas, especially in the field of color metal casting, for the Group's resource optimization, solid foundation, In the international community has a high influence and competitiveness.
"We warmly welcome our new partner LMSC to the Norican family," said Robert E Joyce, Chairman and CEO of Norican. "Their wisdom and experience will greatly enhance the strength of my group and a key milestone for our Common customers bring more value. "
"I am delighted to be able to combine the strengths of the five leading brands, in particular, to provide customers with an overall solution for the development of the industry," said Rudolf Riedel, Chairman and CEO of Lancaster West. "LMCS Board of Directors. "
"The Norican and LMCS brands offer a wide range of production processes and services." We have the opportunity to serve existing and new customers around the world We believe that the Norican core brand, the core brand of Norican and the LMCS brand, offers a wide range of production processes and services, "said Carlo Scalmana, Chairman and CEO of Estelle Perez Goss. (Old and new brands) The overall starting point for innovation is that our customers prefer the market leader.
"We are looking forward to the combination of technology innovation companies to provide customers with a complete solution, whether they are using ferrous metal parts or non-ferrous parts," said Joyce. "We will continue to consolidate our customers' success."
for more information, pls visit our website: www.idiecasting.com
904-905, China-base Building, No.666, Tiantong South Road, Ningbo 315100, China
NO. 45, Baofeng Road, Eastern Suburb Development Zone, Fenghua 315500, China
ALUMINUM FORGING DIVISION ADD
Shaojiadu Street, Linhai City,Zhejiang Province 317000, China
INNOVAW LPDC/GPDC division
No. 288, Fengchuan Avenue, Tonglu, Hangzhou, Zhejiang, China