Vacuum Die Casting Technology
2018-01-08 14:43
Vacuum die casting is a way of forming vacuum state by using auxiliary equipment to remove air from the die casting cavity, and to form the metal hydraulic casting in vacuum. The main characteristics
Vacuum die casting is a way of forming vacuum state by using auxiliary equipment to remove air from the die casting cavity, and to form the metal hydraulic casting in vacuum.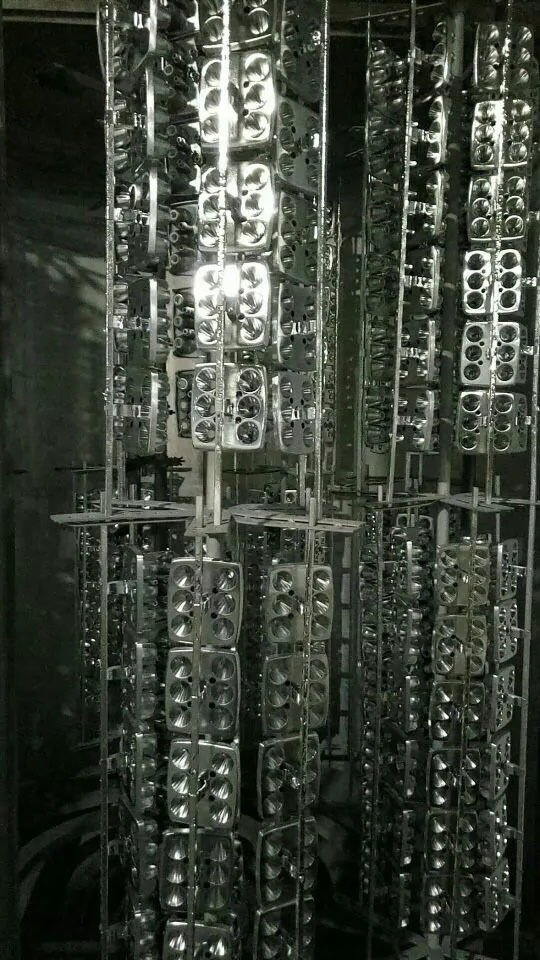 The main characteristics of vacuum die-casting are as follows:
(1) eliminate or reduce the porosity in the die castings, increase the density of the die castings, improve the mechanical and surface quality of the die castings, improve the plating performance and make the die castings heat treated.
(2) The air extracted from the cavity of the die-casting mold significantly reduces the back pressure of the filling, and the lower injection pressure (about 10% to 15% lower than the usual injection pressure) can be used to improve the strength of the die-casting The wall thickness is reduced by 25% to 50%.
(3) The pouring system and the exhaust system can be reduced.
(4) In a modern die-casting machine, it is possible to draw the required vacuum within a fraction of a second.With the decrease of the reverse pressure in the die casting cavity, the broom speed of the castings is increased and the time of the die casting in the die casting die is shortened.Therefore, the use of vacuum die-casting can improve the productivity of 10%-20%.
(5) The sealing structure is complex, the manufacturing and installation are difficult, the cost is high, and it is difficult to control.
904-905, China-base Building, No.666, Tiantong South Road, Ningbo 315100, China
NO. 45, Baofeng Road, Eastern Suburb Development Zone, Fenghua 315500, China
ALUMINUM FORGING DIVISION ADD
Shaojiadu Street, Linhai City,Zhejiang Province 317000, China
INNOVAW LPDC/GPDC division
No. 288, Fengchuan Avenue, Tonglu, Hangzhou, Zhejiang, China