5052 Aluminum Plate To Achieve Automotive 5052 Aluminum Plate To Achieve Automotive
2019-05-10 11:57
The curtain of automobile lightweight has been raised, and the permeability of aluminum alloy automobile parts is expanding. According to relevant data, the market penetration rate of aluminum alloy
The curtain of automobile lightweight has been raised, and the permeability of aluminum alloy automobile parts is expanding. According to relevant data, the market penetration rate of aluminum alloy in automobile body and covering parts was only 6.6% in 2015. In recent years, with the increasing awareness of energy conservation and emission reduction, people pay more and more attention to the lightweight of cars. By 2025, the market penetration rate of aluminum alloy will increase significantly.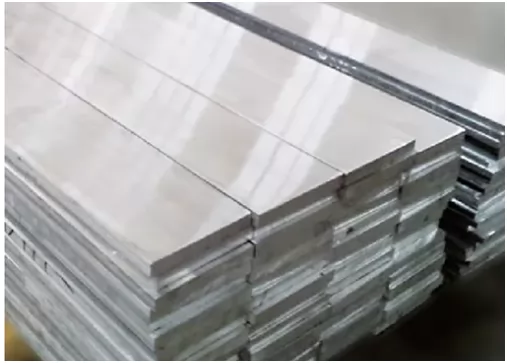 Among many aluminum alloys, 5 series and 6 series aluminum alloys have excellent application effects in the field of automobile manufacturing, especially 5052 aluminum plates. It is a widely used anti-rust aluminum plate, with high strength, especially fatigue strength, plastic and corrosion resistance, good welding, polishing. The 5052 aluminum plate is an aluminum alloy that cannot be strengthened by heat treatment. It is suitable for the parts with complex shapes such as the inner plate of the body, as well as the skin of the car, the door, the outer plate of the engine and the fuel tank of the car.
The 5052 aluminum plate has high strength, high resistance to stress corrosion cracking and little tendency of weld crack, which can ensure the safety performance of automobile. In addition, 5052 aluminum plate can also effectively reduce the body weight, reduce fuel consumption, so as to achieve the car "high energy consumption" to "low energy consumption, low emissions" transformation. According to relevant statistics, a 10% reduction in vehicle weight will reduce fuel consumption by 6-8%. It can be seen that the lightweight of cars is of great significance, which can not only alleviate the energy crisis to a certain extent, but also contribute to the control of environmental pollution.
Copyright statement: The content of the article is extracted from the network. If there is any infringement, please contact us to delete it!
904-905, China-base Building, No.666, Tiantong South Road, Ningbo 315100, China
NO. 45, Baofeng Road, Eastern Suburb Development Zone, Fenghua 315500, China
ALUMINUM FORGING DIVISION ADD
Shaojiadu Street, Linhai City,Zhejiang Province 317000, China
INNOVAW LPDC/GPDC division
No. 288, Fengchuan Avenue, Tonglu, Hangzhou, Zhejiang, China