The Difference Between Aluminum Die Casting And Aluminum Alloy Die Casting
2019-05-16 11:55
There are many products for aluminum die-casting. We often see them in our daily life: cars driving on the road, streetlights on the street, and mobile phones in the hands of pedestrians are all alu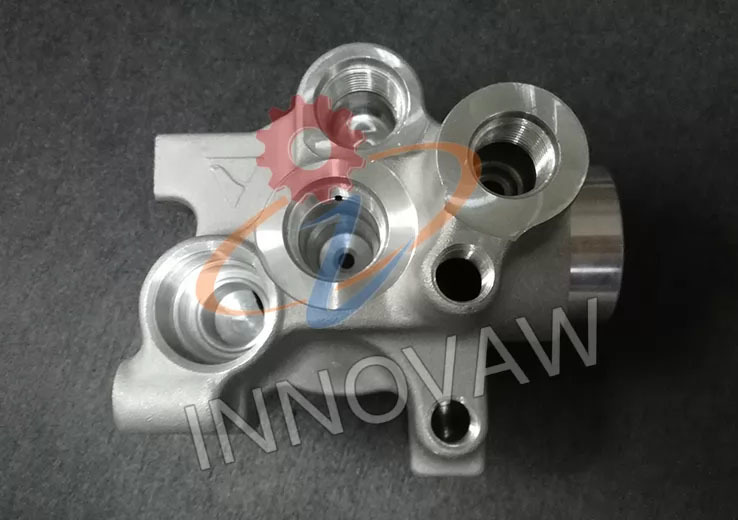 There are many products for aluminum die-casting. We often see them in our daily life: cars driving on the road, streetlights on the street, and mobile phones in the hands of pedestrians are all aluminum die-cast products.
Aluminum die-casting and aluminum alloy die-casting are only one word difference, so many people have mixed the two. I don't know, in fact, these two die-castings are different, in order to help you better distinguish aluminum die-casting and aluminum alloy. Die casting, we will detail the differences between the two from their performance characteristics, application range and production advantages. When customers purchase die-casting products, they can also choose the right die-casting products according to their own needs.
The main raw material of aluminum die-casting is aluminum. After the aluminum is heated to liquid state, it is injected into the mold of the die-casting machine and then molded by die-casting. This is the basic process of aluminum die-casting. Aluminum has good liquidity and plasticity, so it is widely used in the die-casting industry, and the parts made of aluminum are beautiful in appearance, plus the aluminum price is not expensive, so the production cost is greatly reduced, creating more wealth for the enterprise.
Aluminum alloy die casting alloy and aluminum is the main material, made of aluminum alloy die casting has good iuster, aluminum alloy die-casting plant after die casting molding, require polishing processing, aluminum alloy die casting in the polishing, add some nitric acid, can inhibit the corrosion and improve the brightness of the polishing, after processing of aluminum alloy die casting, have good flatness and light effect. Aluminum alloy die casting is generally used in the electronics, motor and other industries, its performance is more perfect, and toughness, is an important part of mechanical parts.
Copyright statement: The content of the article is extracted from the network. If there is any infringement, please contact us to delete it!
904-905, China-base Building, No.666, Tiantong South Road, Ningbo 315100, China
NO. 45, Baofeng Road, Eastern Suburb Development Zone, Fenghua 315500, China
ALUMINUM FORGING DIVISION ADD
Shaojiadu Street, Linhai City,Zhejiang Province 317000, China
INNOVAW LPDC/GPDC division
No. 288, Fengchuan Avenue, Tonglu, Hangzhou, Zhejiang, China