New energy wind power series product mold design and sample development
2023-06-25 13:38
The mold size of new energy wind power products designed by the R&D team of mechanical engineers is: 470*390*150mm; The mold material used is: 5CrNiMo;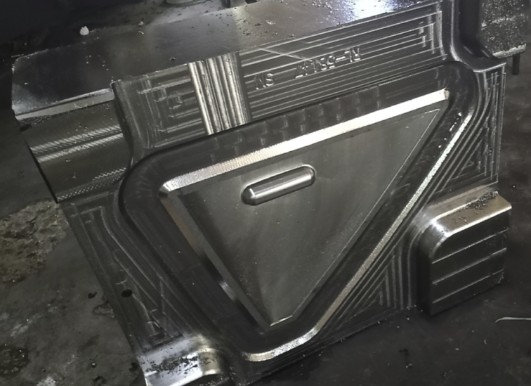 The entire technological process of production is divided into the following steps: Material preparation-free forging-rough forging-finish forging-edge trimming-shot blasting-heat
treatment-pickling-polishing-finishing-shot blasting-cleaningMold verification surface flatness;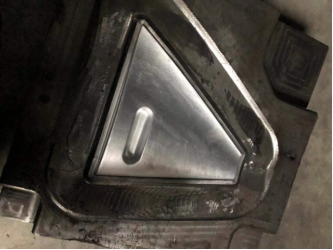 The dimensional accuracy of the product is verified by 3D scanning;
Problems encountered during development:
The tail of the product is long. If the deformation is large when verifying by the trimming die, it is necessary to pick out the products with serious deformation through full inspection.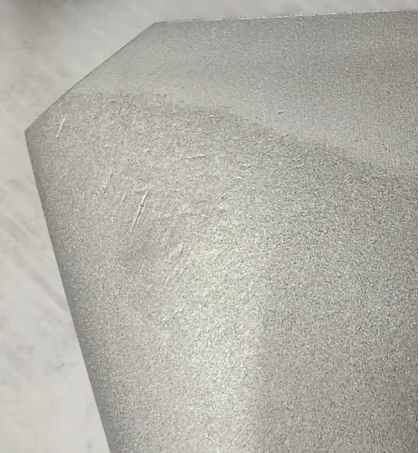 Due to the high surface requirements, similar bruises, slag inclusions, surface cracks, and peeling need to be polished and smoothed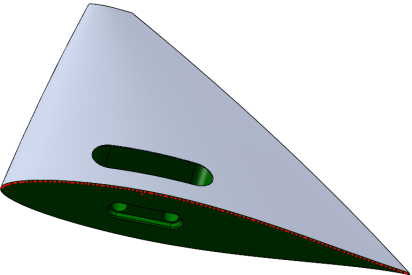 The stability of the blank thickness affects the subsequent processing, so special attention is required Pay attention to the quality of trimming, do not collapse the blank body Be careful not to produce sharp edges when
grinding the edges.To maintain the product plane edge.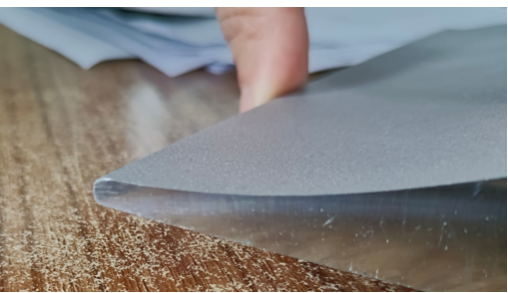 ingredient requirements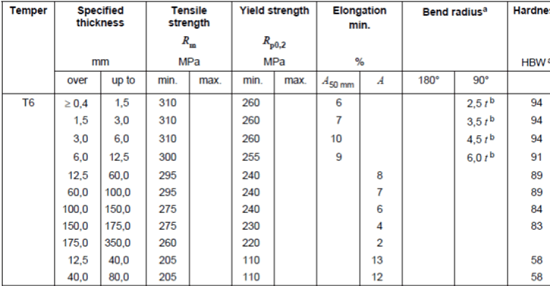 Product Development Summary:
1. The material is 6082-T6, the surface needs to be pickled, pay attention to the surface defects of the rough
2. Delivery requires 3 test rods with the furnace
3. To ensure that the mechanical properties are qualified
4. The flatness of the rough surface and the stability of the thickness 43.3 are the key to the stability of subsequent processing
5. Be careful not to collapse to the body when cutting the edge
6. Keep the original shape of the product when grinding, and do not cause sharp edges
7. In addition to the bottom plane, other surfaces need to be sandblasted
8.0.2 Perpendicularity and 0.2 parallelism require key measurements.
The weight of the blank is 1870 grams, and the weight of the finished product is 1600 grams
904-905, China-base Building, No.666, Tiantong South Road, Ningbo 315100, China
NO. 45, Baofeng Road, Eastern Suburb Development Zone, Fenghua 315500, China
ALUMINUM FORGING DIVISION ADD
Shaojiadu Street, Linhai City,Zhejiang Province 317000, China
INNOVAW LPDC/GPDC division
No. 288, Fengchuan Avenue, Tonglu, Hangzhou, Zhejiang, China