Aluminium Low Pressure Die Casting
Low pressure die casting technology is widely used for industry products as aluminium casting.
Why low pressure die casting? The best aluminum casting technology as customer need thinner wall thickness but higher strength can be achieved by T6 heat treatment. This low pressure die casting is between high pressure die casting and permanent mold casting or gravity casting. Even the high pressure die casting can reach thinner wall thickness probably 1mm or less, but it can't reach good strength as high pressure die casting parts can't be done with heat treatment. On the other side, it will be much more less or no porosity inside the casting for low pressure die casting technology compare to high pressure die casting but with the same one design. At the same time, the sanding core can be applied with low pressure die casting technology which is the same as permanent mold casting or gravity casting if the direct slider can't reach.
Whatever you required for aluminum casting for different design and usage, function, INNOVAW will be reliable and trusted manufacturer to provide the complete casting solution and design support to save cost and creating values for the customer.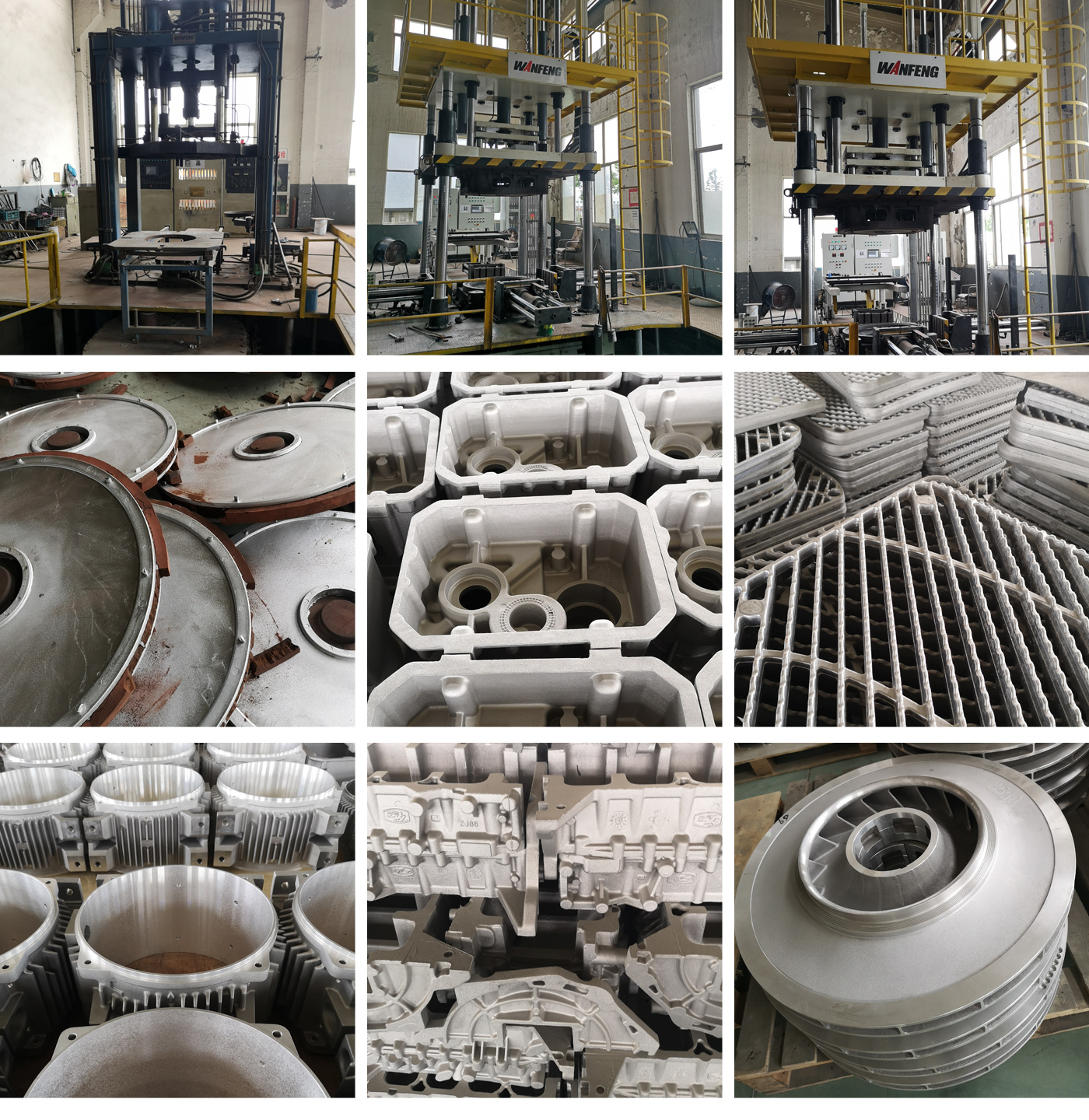 904-905, China-base Building, No.666, Tiantong South Road, Ningbo 315100, China
NO. 45, Baofeng Road, Eastern Suburb Development Zone, Fenghua 315500, China
ALUMINUM FORGING DIVISION ADD
Shaojiadu Street, Linhai City,Zhejiang Province 317000, China
INNOVAW LPDC/GPDC division
No. 288, Fengchuan Avenue, Tonglu, Hangzhou, Zhejiang, China